Pickens comes up just short against Bulldogs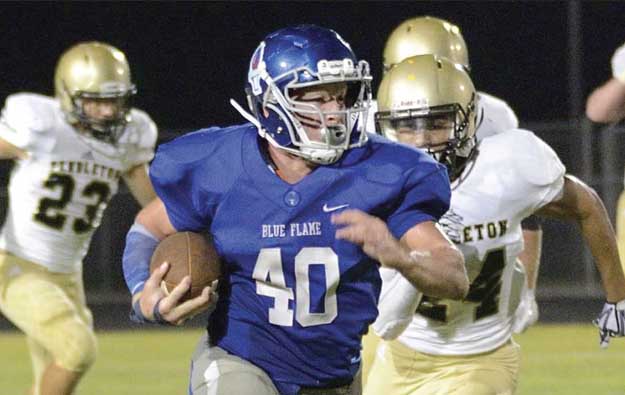 By Cole Little
Courier Sports
news@thepccourier.com
PICKENS — Football is said to be a game of inches, and Friday night, the
Pickens Blue Flame learned the hard way just how true that adage is.
Coming up mere inches short of the goal line, Blue Flame wideout Nate Thomas was knocked out of bounds by a horde of Bulldog defenders as time expired, sealing a 20-13 Pendleton victory.
The Pickens coaches and players seemed to think that Thomas was pushed out of bounds prior to the clock expiring. However, without the benefit of instant replay to aid their cause, the Blue Flame ended their home opener in heart-wrenching fashion. But the sickening ending certainly did not detract from Pickens head coach Chad Smith's glowing reviews of his squad after the game.
"Our kids played their hearts out tonight," Smith said. "I could not be more proud of my football team."
Led by senior fullback Bryson Capps, the Pickens offense showed significant
You must be logged in to view this content.
Subscribe Today or Login