Pickens County teachers earn National Board Certification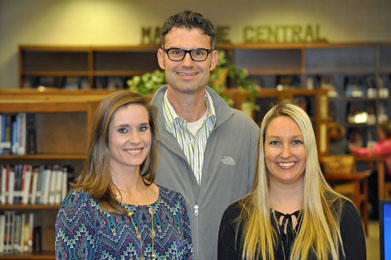 COUNTY — Three Pickens County teachers earned their National Board Certification this year, according to school district spokesman John Eby.
Gettys Middle School history teacher Melanie Callahan, Easley High School English teacher Greg Fish and East End Elementary first-grade teacher Morgan McKenzie are the most recent Pickens County teachers to receive their certification.
In total, 120 teachers in the School District of Pickens County are National Board Certified.
National Board Certification is an advanced teaching credential. As part of the process, teachers must analyze their teaching context and students' needs, submit videos of their teaching and provide student work samples that demonstrate growth and achievement.
"This certification is a huge achievement for teachers, and we are very proud to have so many educators who push themselves to earn it," assistant superintendent of instructional services Sharon Huff said. "The certification process requires teachers to reflect on their best instructional practices. In the end, our students benefit from high-quality teaching."