Pickens' Founders Day set for Saturday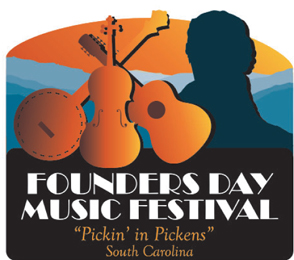 PICKENS — The fourth annual Founders Day Music Festival is scheduled in downtown Pickens on Saturday.
[cointent_lockedcontent]The free festival will kick off at 2 p.m. and run until 9 p.m. at the amphitheater downtown.
Five bands will provide the entertainment on the amphitheater stage. Visitors will be able to sample the wares of food and craft vendors as bluegrass music fills the air.
Headliners for the event include Volume Five and County Clare. Closing out the lineup are the Sweet Potato Pie Kids, Laurel Fork and New Dixie Storm.
The event, which celebrates Pickens' music and cultural heritage, will also host a big jam to close out the night — open to anyone who wants to jump up on stage and participate while fireworks go off from Bruce Field.
The Pickens amphitheater is located at 114 W. Main St. in Pickens. For more information, visit cityofpickens.com/foundersday.[/cointent_lockedcontent]