Pickens has playoff hopes dashed by TR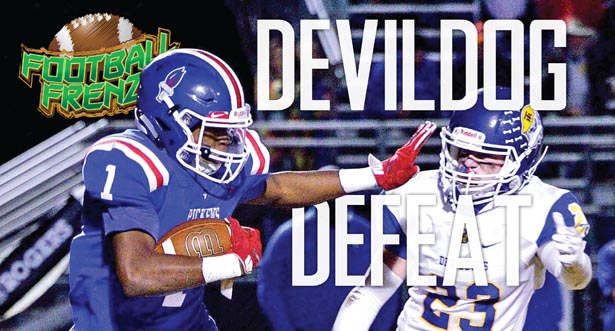 By Scott Sasser
Courier Sports
news@thepccourier.com
PICKENS — The Pickens Blue Flame's playoff hopes came to an end at the hands of the Travelers Rest Devildogs in a must-win matchup on Friday night.

The Pickens defense was unable to stop the surging TR offense in a 56-13 loss.
In a highly anticipated matchup to determine Region I-4A's second playoff spot, the Blue Flame struggled to maintain their composure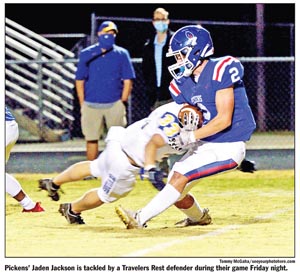 as the game quickly got out of hand. Once the Devildogs took the lead early in the first quarter, they never looked back, pulling away with seeming ease.
For Travelers Rest, Friday night's game was a great display of explosive offensive action, accompanied by some lockdown defense. For the Blue Flame, it was a story of one step forward, two steps back throughout the night.
Pickens coach Chad Smith described the game in one
You must be logged in to view this content.
Subscribe Today or Login