Pickens High graduate Wierzbicki hits 1000 kills
CHARLESTON — This "Cougar" recorded her 1000th collegiate kill in volleyball to match the number she hit during stellar career at Pickens High School.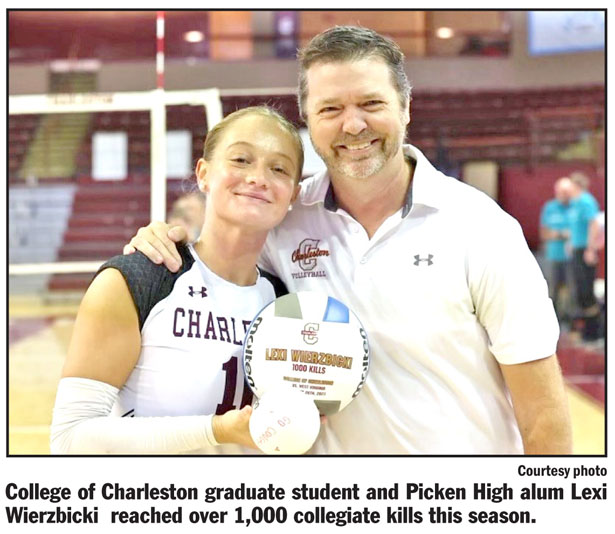 Lexi Wierzbicki, a 2019 graduate of Pickens High School and graduate student at the College of Charleston recorded her 1000th kill on Aug. 26, her mother's birthday, and was presented with a commemorative volleyball for the event.
Wierzbicki made a name for herself at Pickens earning the Class 4A South Carolina Player of the Year as a senior after leading Pickens to a 29-2 record and a state runner-up finish
For her career, she was a three-time Region I-4A Player of the Year and three-time CAWS 4A All-State selection.
Wierzbicki began her collegiate career at Jacksonville University in 2019 and transferred to the College of Charleston the next year. At Charleston, she has been a key member of the Cougars squad and earned  All-CAA First Team honors in 2021.
As of Nov. 5, Wierzbicki has 1183 kills with three more matches plus the CAA Championship and is ranked 16th on the CofC all-time leaderboard.