Pickens Ministerial Association wants to share warmth and love this holiday season
PICKENS — It's that that time again for Winter Warmth 2017.
The event will again provide free winter clothes for everyone this year,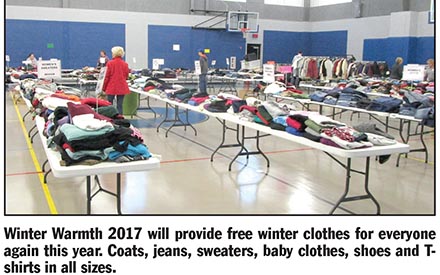 including coats, jeans, sweaters, baby clothes, shoes and T-shirts in all sizes.
The event will be Saturday from 8-11 a.m. at the Pickens Recreation
You must be logged in to view this content.
Subscribe Today or Login