Pickens pummels Carolina during jamboree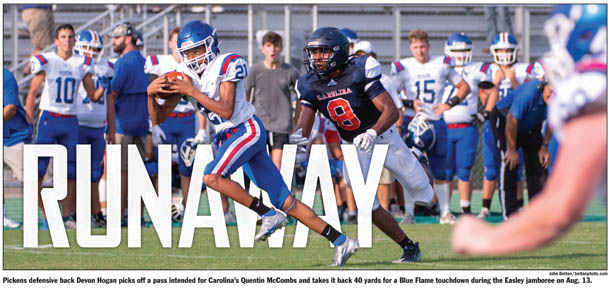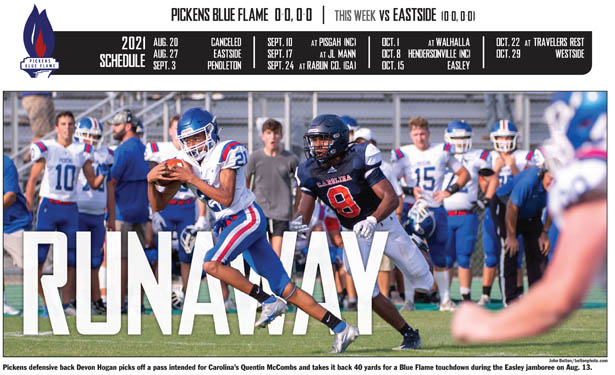 By Bru Nimmons
Staff Reporter
bnimmons@thepccourier.com
EASLEY — For the Pickens Blue Flame, it was more disappointing than anything that they couldn't take the field last week after the spectacular 28-0 showing they had against the Carolina High School Trojans at the Easley jamboree.
"It just sucks that we're off for a week," Pickens head coach Chad Smith said following the win at the Aug. 13 jamboree, which came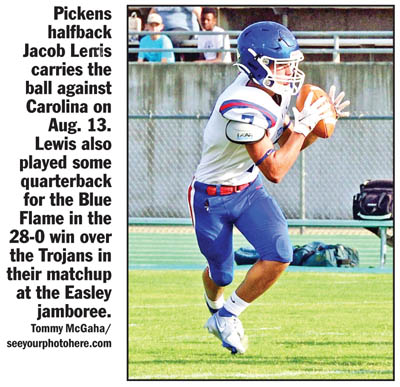 just hours after the School District of Pickens County announced extracurricular activities — including the Flame's planned season opener against Liberty — were canceled for last week. "I think we're ready to play, and hopefully we'll come back and the kids will be in shape and just keep up the momentum."
The new-look Blue Flame offense was unstoppable outside of a couple of fumbles, rushing for 162 yards and keeping the Trojans on their heels
You must be logged in to view this content.
Subscribe Today or Login