Pickens' Roper signs with Converse College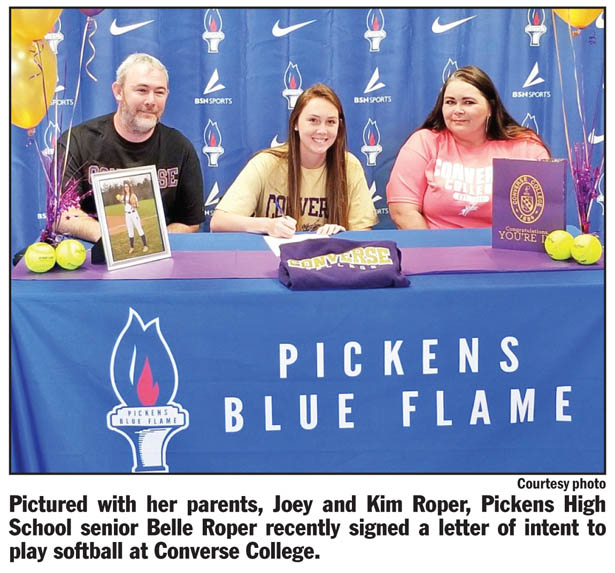 PICKENS — One of Pickens County's best and brightest young athletes has signed her national letter of intent as
she prepares for her senior season.
Pickens High School softball standout Belle Roper signed recently with Converse College to continue her academic and athletic career.
"Belle has been a starter for Pickens since she was in seventh grade," Blue Flame coach Josh Fisher said. "It's been awesome to watch her grow and mature as a player, but more importantly as a young lady and excellent student."
Roper is a two-time Region I-4A all-region performer and is on track to add another all-region honor this year. She will graduate with honors, inside the top six percentile of a large senior class.
"She is a fantastic young lady and has represented our community, school, herself and family in a first-class manner," Fisher added. "She is one of the most dedicated, loyal players that I have ever coached. I am beyond proud of Belle and wish her continued success."