Police ask for help identifying suspect in burglary, fraud cases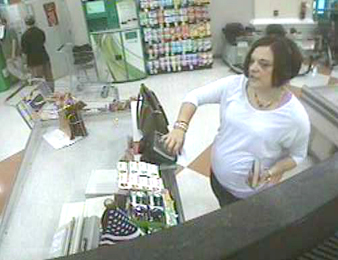 Clemson police say this woman is a suspect in a recent string of burglaries and frauds in the city.
CLEMSON — Clemson police are asking for the public's help in solving a string of burglaries and financial card fraud incidents in the city over the past two months.
Since Aug. 1, there have been around 30 burglaries reported on the west side of the city, according to police chief Jimmy Dixon.
Dixon said credit cards and electronics have been the items primarily taken.
Police released a photo of a suspect they believe used a stolen credit card in a business in Clemson.
Dixon said the woman is a suspect in the recent burglaries and credit card fraud incidents.
Anyone with information on the woman's identity is urged to call Clemson City Police Department at (864) 624-2000. Callers may remain anonymous.