Police: Man assaulted ex-girlfriend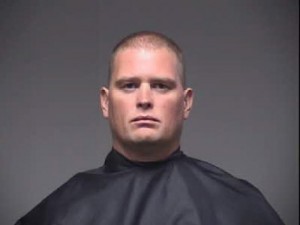 LIBERTY — A Liberty man faces multiple charges, including assault and battery and burglary, after an incident involving his ex-girlfriend.
According to a report from the Liberty Police Department, officers received a call shortly after 8:30 a.m. on Nov. 9 in reference to an assault on Clover Street.
Upon arrival, an officer spoke to a woman who said her ex-boyfriend, who was on trespass notice from her home, had knocked on her door asking to speak with her. She told officers she advise the man that she wasn't going to let him in and he needed to leave, walking back into her bedroom and getting into bed.
Somehow, she said, the man gained entry into her home and walked into the bedroom, where she alleged he held her down and tried to kiss her and take her pants off while she screamed.
According to the incident report, the woman told officers she was in fear for her life, not knowing if the man "was going to rape her or end up killing her."
She was able to get free, she said, and, after the man grabbed her and threw her across the room, escape to a neighbors' house to dial 911.
The victim said she saw the suspect outside her home speaking on her cellphone, after which he gave the phone to the neighbor and left in a truck headed toward Easley on S.C. Highway 93.
The victim was checked by EMS at the scene.
John David Hendricks Jr., 36, of 123 Harper Road in Liberty, was arrested Nov. 14 in the case and faces charges of first-degree assault and battery, first-degree burglary and trespass after notice, according to Liberty Police Chief Adam Gilstrap.
Hendricks was being held at the Pickens County Detention Center on a $75,000 surety bond.