Pressure canning dial gauge check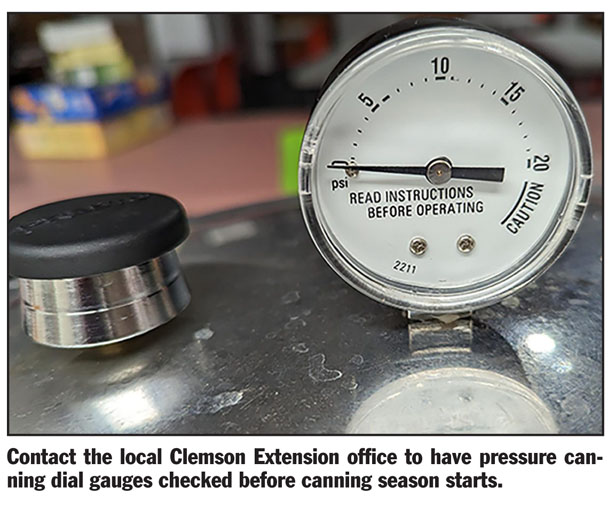 COUNTY — Pressure canning is an important, safe method of preserving low-acid foods and Clemson Extension staff are available to help South Carolina residents ensure their equipment is ready for the 2023 canning season.
Low-acid foods include meats and vegetables. The dial gauge is one important piece of pressure canning equipment. Clemson Cooperative Extension Service staff members from around the state recently were trained in how to perform accuracy checks on dial gauges to ensure the dials are properly working. South Carolina residents can contact their local Extension office to check
You must be logged in to view this content.
Subscribe Today or Login