Prudential C. Dan Joyner appoints Showghi Easley broker-in-charge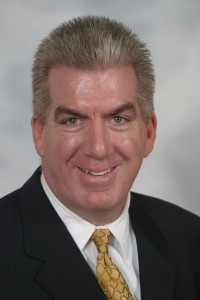 GREENVILLE — Prudential C. Dan Joyner Co. recently announced the appointment of Anush Showghi as Broker-In-Charge at its Easley/Powdersville office.
Showghi has almost 17 years experience in the real estate industry and has been associated with C. Dan Joyner Company for five years in varied capacities. He most recently served as a broker associate at the N. Pleasantburg office.
Originally from Amsterdam, Holland, Showghi attended California Polytechnic State University in Pomona, Calif., where he studied finance, real estate and law.
"We are delighted to have Anush join our leadership team at the C. Dan Joyner Company," said David Crigler, Executive Vice President and Chief Operations Officer. "He is a dedicated, enthusiastic individual and is the perfect coach and leader for our Easley sales associates."
Founded by C. Dan Joyner in 1964, Prudential C. Dan Joyner Co. is the Upstate's largest real estate company.
The company provides professional real estate services in Greenville, Spartanburg, Anderson, Greer, Simpsonville, Easley and Pickens counties with 10 offices and more than 350 agents throughout Upstate South Carolina. For more information, visit www.cdanjoyner.com.