Quarterback Brown impresses again in Green Wave victory
By Eugene Jolley
Courier Sports
news@thepccourier.com
EASLEY — The Easley Green Wave were hoping an emotional loss in week one to Daniel wouldn't cost them again Friday night at home against unbeaten Seneca.
The Wave got their first win of the season, rallying in the fourth quarter, getting three defensive stops and securing the 38-28 win.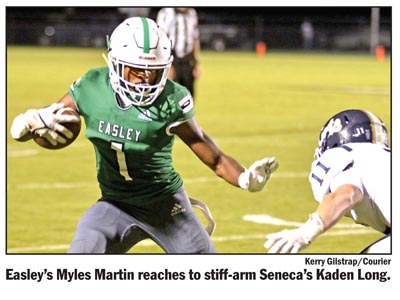 "I was really proud of our team," Easley coach Jordan Durrah said. "We didn't really know how they were going to respond after last week being so emotional, coming out and playing really
You must be logged in to view this content.
Subscribe Today or Login