Rabbit show set for Saturday at the Hagood Mill
PICKENS — Flint Fire United Rabbit Rebels will be hosting a rabbit show at the histoic Hagood Mill this Saturday.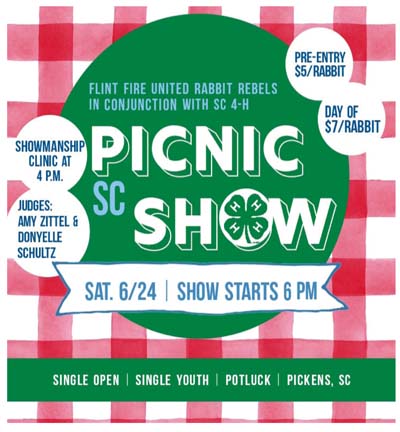 Flint Fire United Rabbit Rebels is a local American Rabbit Breeders Association Club that is partnering with 4-H to hold a Rabbit Showmanship Clinic and a single rabbit show.
The event is taking place to provide a learning opportunity for youth in preparation for the American Rabbit Breeders Association convention this fall in Louisville, Ky.
The clinic will begin at 4 p.m., with the show starting at 6 p.m.