Ready For More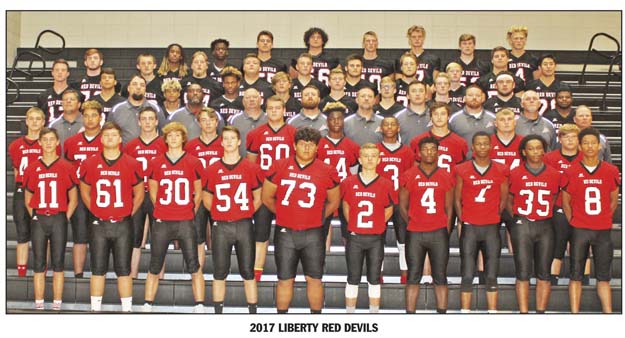 Numbers game key to another successful season for Red Devils
By Jimmy Kirby
Courier Sports
jkirby@thepccourier.com
LIBERTY — The Liberty Red Devils and head coach Kyle Stewart are looking to build on the success of the 2016 season, in which they went 8-5, won their first-ever home playoff game and went deep into the playoffs before falling to a strong Saluda team in the third round.
Most fans look for a repeat in 2017. While Stewart is optimistic that this year's squad can be successful, it will come down to numbers for this team. A number of questions must be answered before the Liberty faithful find out the results come week 10.
First and foremost is the fact that sheer numbers keep Stewart holding his breath. This season's varsity
You must be logged in to view this content.
Subscribe Today or Login