Red Devils Rally in Week 1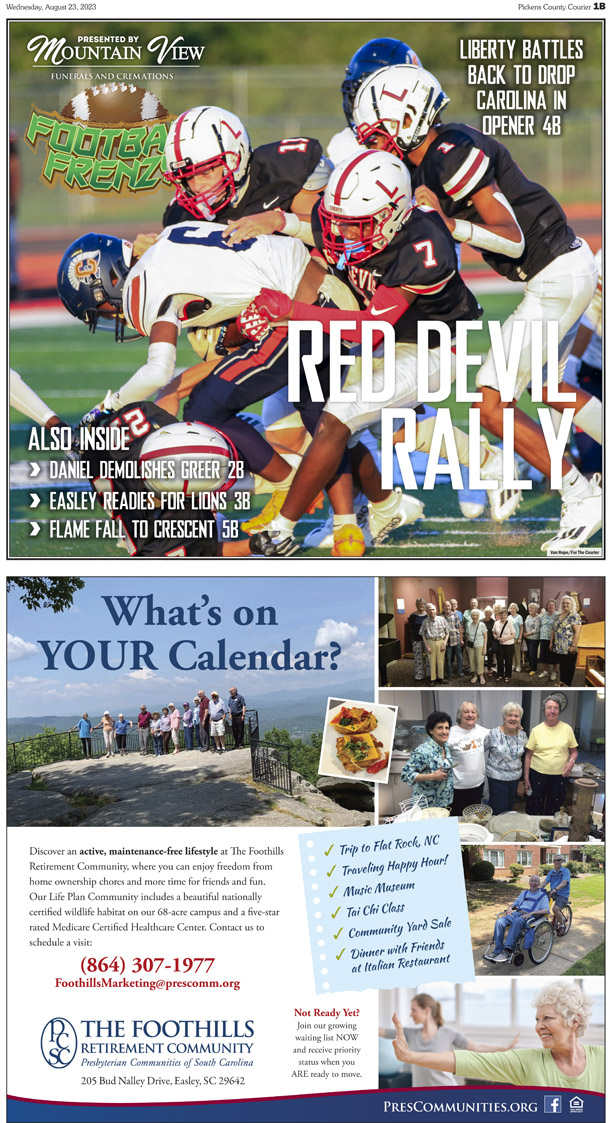 Week 1 is in the books and the Pickens County high school football did not disappoint. The Liberty Red Devils battled back to drop Carolina High. The D.W. Daniel Lions looked strong demolishing Greer. The Pickens Blue Flame fell short against Crescent, while The Easley Green Wave worked to prepare for a showdown with Daniel this coming Friday at Easley. Read all about your favorite team by subscribing to the Pickens County Courier online edition or our print edition by calling us at 864-878-6391 and get FOOTBALL FRENZY presented by Mountain View Funerals and Cremations each and every week. Click below to see complete section as it was printed.
You must be logged in to view this content.
Subscribe Today or Login