Resisting temptation to be discouraged
Recently, I had an opportunity to chat with a wonderful lady as she shared with me about her health issues and other concerns.
Suddenly she stopped and wanted to know if she could ask me a serious question. I said of course, and she proceeded to relay that she felt silly asking me about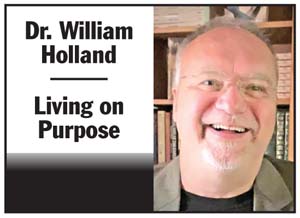 salvation, especially with her being a church member since she was a child.
She wanted to know how she can know that she is going to heaven. I do not believe this is anything to be embarrassed about — in fact, it's rather common as I examine my own heart and soul often.
I could sense the heaviness of doubt was stealing her spiritual joy, and this stress can escalate into fear and
You must be logged in to view this content.
Subscribe Today or Login