Reynolds hired as Pickens High football coach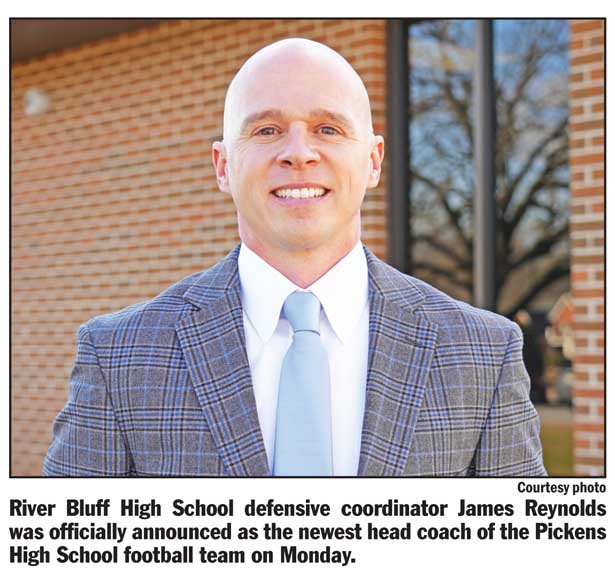 PICKENS — After he received unanimous approval from the Pickens County School Board on Monday night, Pickens High School has named River Bluff defensive
coordinator James Reynolds as the Blue Flame's new head football coach.
"I'm extremely excited to begin my journey as a Blue Flame," Reynolds said. "It has been a lifelong dream to lead a football program at a school that shares the same vision for success: community involvement, high academic standards and athletic performance. I know how much pride Pickens has in their football history. On
You must be logged in to view this content.
Subscribe Today or Login