Rising food costs
Have your food expenses gone up recently? Even if your local grocery isn't spiking the prices, it's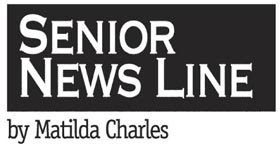 now costing more to get what we need.
Grocery delivery: Delivery prices are running to $10 and more in most places. Usually those involve a personal shopper who selects your items from your list and delivers them to your door. Sometimes they'll call while shopping to inquire about alternative items. Typically the store will have a minimum purchase amount.
Pickup: Even if you go to the store to pick up your groceries, there's a fee, typically between $5 and $10. Granted, a store employee has gone around the store picking up the items you chose online, but it does add to the cost. Again, there's a minimum purchase amount.
There is another option: Meals on Wheels. If you're having trouble accessing food, Meals on Wheels has received new temporary guidance from the government, and the qualifications have changed. At this point if you're over age 60 and staying home to avoid the virus, or if you're under age 60, have a disability and live with someone who receives Meals on Wheels, you may qualify for help.
One of the requirements is being at nutritional risk. If you can't get what you need from a store or can't afford the additional costs, you may qualify.
If you're staying home to avoid the virus and can't afford food delivery, you may qualify.
It's worth asking about, surely. At this point Meals on Wheels groups across the country are receiving cash donations, grants and federal funding, and volunteers are flooding in. So if you ask for help, you won't be taking away from others who might also need it.
To find the Meals on Wheels in your area, call the senior center, Agency on Aging or look online for Meals on Wheels in your state.
© 2020 King Features Synd., Inc.