Rival Seneca blanks Lions in home opener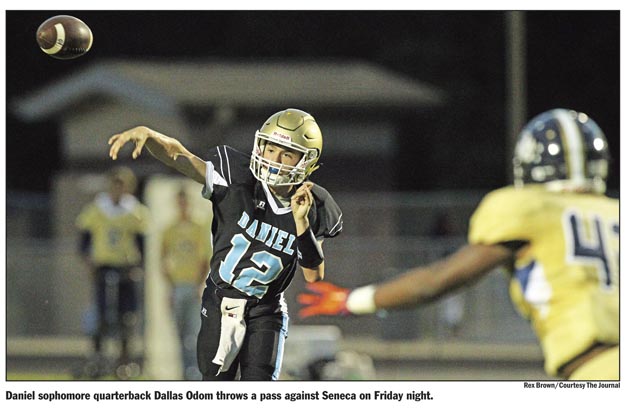 By Bru Nimmons
Staff Reporter
bnimmons@thepccourier.com
CENTRAL — The Daniel Lions entered Friday's game against heated rival Seneca at a crossroads.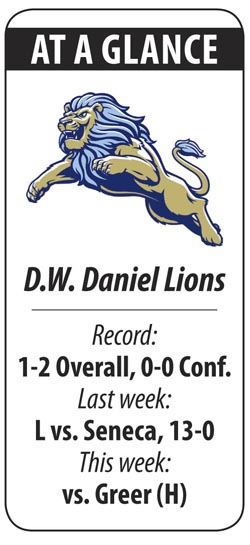 The Bobcats were eager for revenge after a 27-0 shutout at Daniel's hands the previous season. And the Lions, 1-1 after splitting games against Berkeley and Easley, were a team with no certain direction in the season to come.
Though the Lions gave a valiant defensive effort, they just couldn't muster the points in a 13-0 shutout loss to the Bobcats on Hall of Fame night at Singleton Field.
"I'm awful proud of the defense," Lions head coach Jeff Fruster said after the loss. "But Daniel High School is never going to be successful if we're only good on one side of the ball. We have to fix our offensive problems, that's for certain."
The offensive struggles doomed the Lions in a game that stayed tight most of the night. The Lions managed just 5 yards rushing after the first quarter, and the Daniel quarterback duo
You must be logged in to view this content.
Subscribe Today or Login