Rogers, offense burn bright in dominating win over Pendleton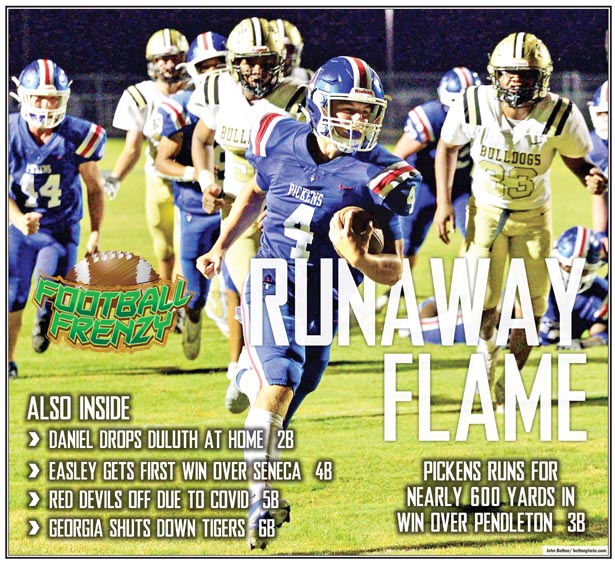 By Ryan Davenport
Special to the Courier
news@thepccourier.com
PICKENS — For an option-based offense, scoring 56 points in a game is a feat within itself.
The Pickens Blue Flame scoring 56 points in a game is a whole other story, so the Flame may be on to something.
Pickens moved to 2-0 in 2021 with a 56-39 win over the visiting Pendleton Bulldogs Friday night, matching their win totals for each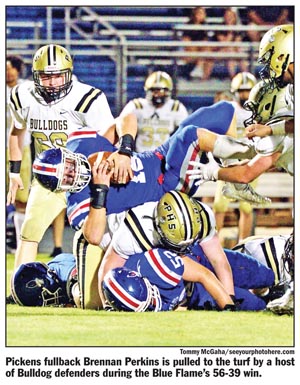 of the previous two seasons after an opening-week win over Eastside. The Flame have put up some big scoring totals a handful of times over the last decade, but those were typically against far lesser opponents. Pendleton cleared
You must be logged in to view this content.
Subscribe Today or Login