Roper ready to take on new role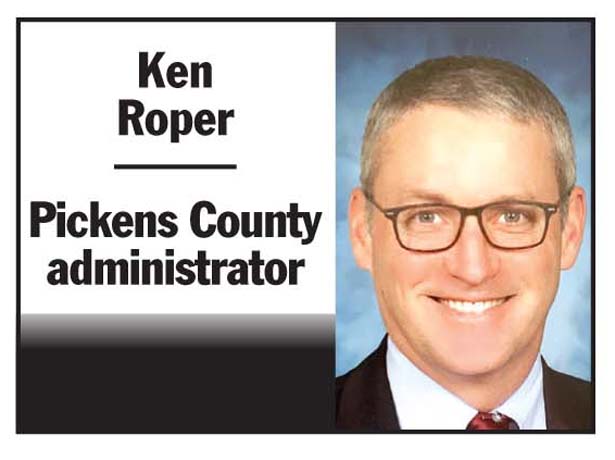 As the newly appointed acting administrator for Pickens County, this is the first of many letters I intend to write to enhance communication with the public. I have worked in state and local government for more than 25 years, and this new role is special to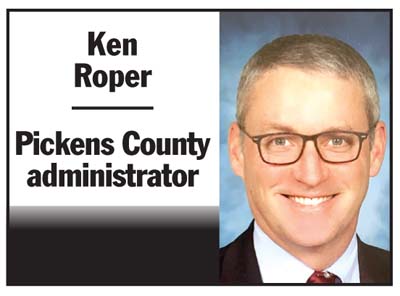 me because of my love for Pickens County.
One of my first memories is of playing in the creek with my cousins at my Grandpa Cannon's house on Cove Creek Road above Pickens. I remember my dad teaching me the smell of bream beds on Mauldin Lake, back when you could fish there. I remember being baptized as a child at Flat Rock Baptist Church. I remember learning about Fort Prince George and Sequoyah's Cherokee alphabet from Ms. Anne Sheriff at Forest Acres Elementary. I remember going to races at the Greenville-Pickens Speedway with my aunt and uncle and to Tiny Town with my brother and three sisters each Christmas season. I remember hiking up Table Rock with my oldest son, teaching my youngest son to fish on Lake Keowee and running 5Ks in Easley with my family.
I was born in Pickens County. I was raised here. And I chose to raise my own family here as well. Pickens County has meant so much to me throughout my life.
And it still does today.
I carry all these memories with me as I begin my new role. I am thankful for the opportunity and will remember the importance of our shared history as I serve our citizens, the council and the wonderful, hardworking county employees.
Ken Roper is the acting Pickens County administrator. He can be reached at kenr@co.pickens.sc.us or (864) 898-5829.