Runaway teen found in Georgia, man arrested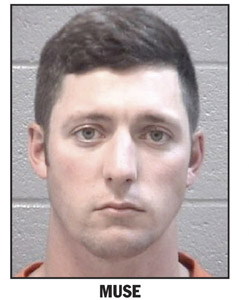 PICKENS — The Pickens County Sheriff's Office and Georgia authorities joined forces last week to find a 14-year-old girl believed to have run away from a home in Pickens County.
Chief deputy Creed Hashe said Thursday that sheriff's detectives contacted authorities in Columbia County after determining the man the girl reportedly left with was in the military and living within their jurisdiction. The girl was found unharmed at the home of Christopher Muse on May 17.
Georgia authorities have filed criminal charges against 31-year-old Muse, but Hashe said no charges are expected to be filed in Pickens County.
Hashe said Thursday that the sheriff's office was notified of the girl's disappearance by a family member late on the evening of May 16. Investigators quickly learned the incident did not involve foul play, as evidence discovered through social media confirmed that the missing girl had left the home voluntarily.
Upon further investigation, detectives learned the girl had been posing as a 19-year-old on various Internet dating sites, where she met and became engaged to a man later identified as Muse, who is from Evans, Ga. Hashe said the girl agreed to leave with the man, who drove to South Carolina on May 16 to meet her.
Hashe said the girl was turned over to family members after she was found.
"Preliminary investigation is that the decision to go to Georgia with Muse was completely voluntary," Hashe said.