SEE THE COURIER READERS' CHOICE AWARD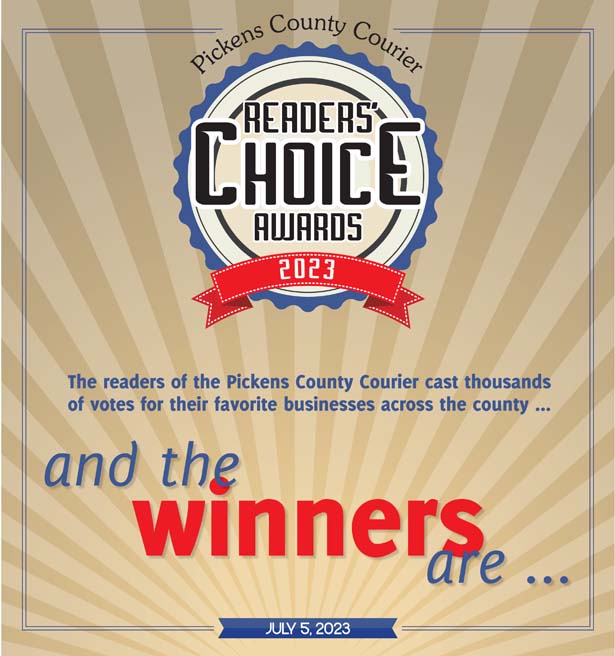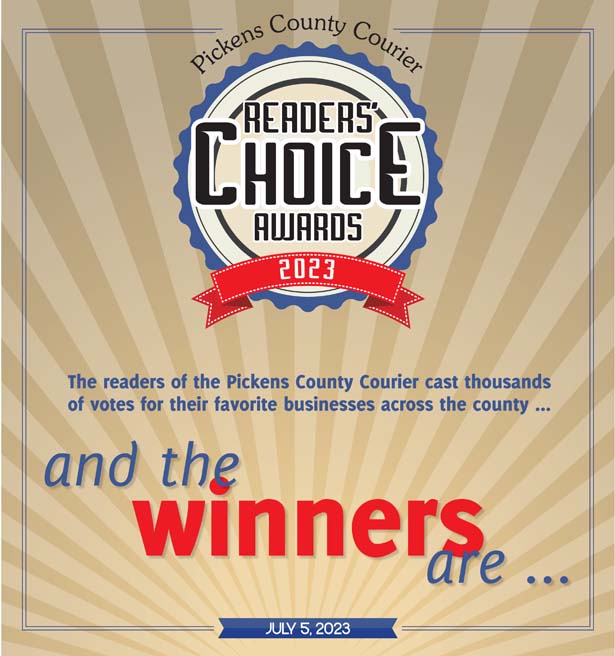 SIMPLY THE BEST
Do you have a hankering for a big, juicy cheeseburger or some spicy, finger-licking chicken wings? Looking for that special gift for your granddaughter's graduation or your nephew's birthday? Need someone to put a new roof on your house or take care of that leaky faucet?
If you find yourself facing any of these decisions or more and wondering where to go, who would you ask for advice? Your friends, family and neighbors — right?
If the answer is yes, look no further. This special section provides insight from fellow local residents about which businesses to consider for nearly every situation you find yourself in. From painting and electrical work to buying clothes, furniture, firearms and video games. From pool service and pest control to grabbing breakfast or a milkshake.
The businesses in this section are the best of what Pickens County has to offer. And these are not just our recommendations — they are YOUR choices. Over two weeks of balloting, thousands of Pickens County Courier readers took the time out of their days to vote for their favorite businesses. That customer loyalty is a testament to the quality of these local businesses and their dedication to serving Pickens County.
As a business locally owned and operated by Pickens County natives, the Courier knows just how amazing the people of our community are, and we cannot thank you enough for getting involved and letting your voice be heard in the annual Readers' Choice Awards.
We also want to thank and congratulate our local businesses who took home first place this year — your hard work and dedication to caring for your customers has not gone unnoticed, and you deserve all the recognition you receive!