Sen. Tim Scott accepting apps for summer 2020 internships
WASHINGTON — U.S. Sen. Tim Scott (R-SC) has announced he is accepting congressional internship applications for available positions in his Washington D.C., North Charleston,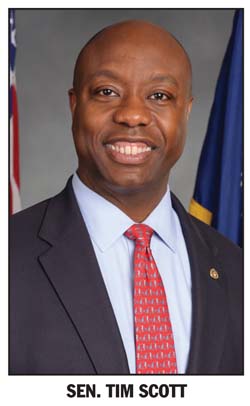 Columbia and Greenville offices for the summer of 2020.
The internship program offers undergraduate and graduate students practical experience in constituent services, the legislative process, government policy and press. The internship provides students with the ability to work with and learn from public service professionals. Students will learn invaluable work experience and skills throughout their internship that will help them gain a better understanding of how their government functions.
In Washington, interns have the unique chance to research
You must be logged in to view this content.
Subscribe Today or Login