SLED arrests Liberty principal, bookkeeper in embezzlement case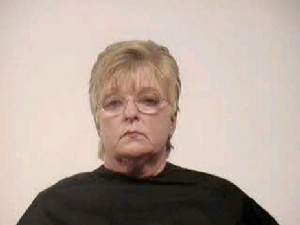 LIBERTY — The Liberty High School principal and bookkeeper placed on paid administrative leave after a school records audit in February were arrested last week, with the principal accused of stealing more than $10,000 from LHS and the School District of Pickens County.
According to SDPC communications director Julie Thompson, district officials received notification last Wednesday that LHS principal Randy Gilstrap had been placed under arrest by the South Carolina Law Enforcement Division (SLED).
Gilstrap, 53, of 108 Stadium Heights Lane in Liberty, faces charges of breach of trust with fraudulent intent, embezzlement of public funds and financial transaction card fraud.
Last Thursday, Thompson issued a statement saying that SLED had arrested LHS secretary/bookkeeper Buea DeNard in connection to the case.
DeNard faces charges of breach of trust with fraudulent intent and embezzlement of public funds.
According to SLED arrest warrants, Gilstrap is accused of embezzling more than $10,000 between November 2008 and February 2011 by manipulating deposits and diverting funds intended for use by LHS and SDPC. The warrants also alleged that Gilstrap committed financial transaction card fraud in an amount more than $500 in the past six months, using cards issued by the school district to make unauthorized purchases for personal use.
Gilstrap was released on a $35,000 bond.
According to warrants, investigators believe DeNard embezzled money from Liberty High School and the School District of Pickens County in an amount less than $10,000 by manipulating and deposits and diverting funds intended for use by LHS and SDPC.
According to the Pickens County Law Enforcement Center's records website, DeNard, 59, of 103 Lakeside Lane in Liberty, was booked and released last Thursday on a $5,000 personal recognizance bond.
Gilstrap and DeNard were originally placed on leave in late February after the school district began a random records audit at Liberty High. Less than a week later, the investigation was turned over to the Liberty Police Department and SLED.
Thompson told the Courier Tuesday that both Gilstrap and DeNard are still on paid administrative leave.
School district superintendent Henry Hunt said at Monday night's school board meeting that he will give Gilstrap and DeNard a chance to give their sides of the story before making a decision on their employment.
"Both Randy Gilstrap and Buea DeNard will be given an opportunity to discuss the allegations before I make any staffing recommendations to the board," Hunt said.
School board chairman Alex Saitta said he will ask the board and administration to meet in the near future to find answers to exactly what happened and how, as well as how the SDPC will improve its oversight system so it doesn't happen again.
"SLED says it started with a dishonest person, but there seems to have been some oversight breakdowns too," Saitta said.
Assistant principal Lori Gwinn has been in charge of Liberty High since Gilstrap was placed on leave.