Social Security benefit increase on the way?
Cross your fingers: We're likely to get a 2.2 percent increase in Social Security benefits for 2018. With the average monthly benefit of $1,360, the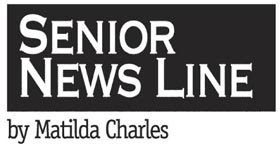 increase would average $29.92 per month.
This is quite a jump, considering the pitiful increases of the past few years: 1.7 percent in 2012, 1.5 percent in 2013, 1.7 percent in 2014, 0.0 percent in 2015 and 0.3 percent in 2016. While 2011 was a big 3.6 percent, it followed two straight
You must be logged in to view this content.
Subscribe Today or Login