Special Lions group culmination of Boyer's culture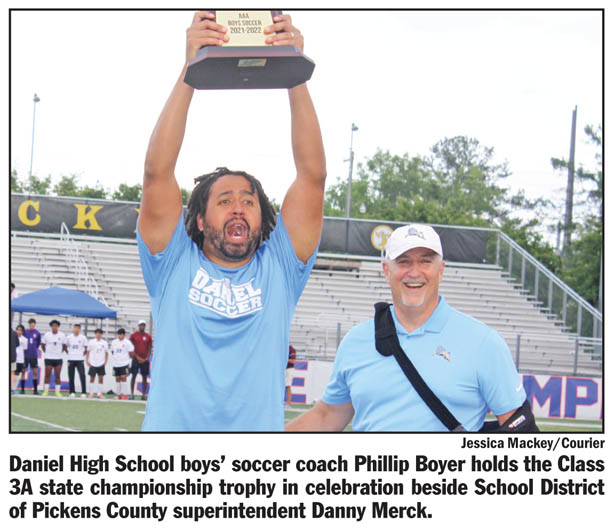 ''I can't lie and say I always believed the Daniel High School boys' soccer team was going to pull out the state championship win against Brookland-Cayce on Friday.
When the Lions went up 2-0 in the first half, I was ready to call the game. Then, when Brookland-Cayce stormed back to take the lead in the final five minutes,
I was ready to call it once again for the other side, and once again I was proven to be wrong as Liam Desjardins hit the equalizer from 52 yards out.
By the start of extra time, I realized that neither team was going to give until the final whistle, and for the first time I got it right, with the Lions pulling out the heart-pounding state championship win in penalty
You must be logged in to view this content.
Subscribe Today or Login