'Still a lot of wins on the table'
By Clay Counts
Special to The Courier
claycounts21@yahoo.com
LIBERTY — High School football has made its return to Pickens County, but week zero proved to be a struggle for the Liberty Red Devils.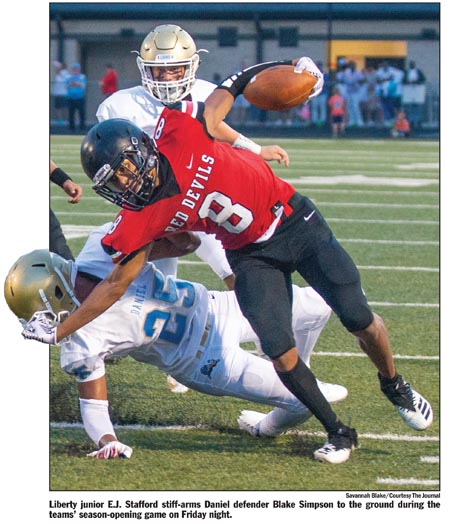 Coming off of a successful season, the Red Devils knew the Daniel Lions would present a major challenge, and Friday's matchup proved even tougher than Liberty envisioned as the Lions v
isited Red Devil Stadium and left with a 44-0 season-opening victory.
While not the result they wanted, the challenge gave the Red Devils the opportunity to knock off some cobwebs and get their feet wet for another year of football.
Although it is always difficult opening with a top-tier opponent and the result was far from ideal, Liberty coach Kyle Stewart was still optimistic following the game.
"We've got to get some good guys ready to go," Stewart said. "We've known depth was an issue and we'd get a little worn down, but I thought our guys played hard against a quality
You must be logged in to view this content.
Subscribe Today or Login