'Stuck with the bill'
City, county seek $37K to recoup Trump rally costs
By Riley Morningstar
Courtesy The Journal
rmorningstar@upstatetoday.com
PICKENS — Two government entities are on track to receive a combined $40,000 in tax reimbursements to cover expenses related to former President Donald Trump's campaign stop in Pickens earlier this month.
A motion to approve the reimbursements at the Pickens County Council Committee of the Whole meeting last week was not unanimous, as the lone Democrat on the body voted against the requests supported by her five Republican counterparts in awarding accommodations tax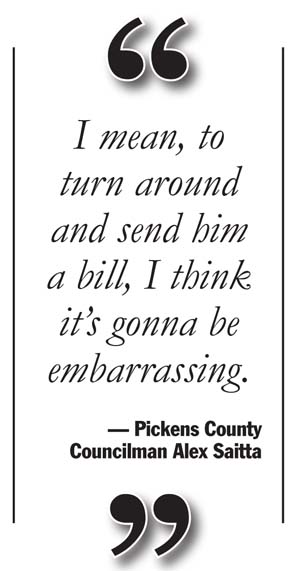 (ATAX) money to the county and city of Pickens. ATAX money is generated from tourism events, which are generally collected when someone stays in a hotel or spends money at a restaurant.
Councilman Alex Saitta made the initial motion to award $7,000 to the city and $30,000 to the county for police and
You must be logged in to view this content.
Subscribe Today or Login