Surviving inflation
Recent government figures outlined food price increases for one month. The numbers are grim.
Fruits and vegetables went up 2.3 percent, the highest since 2010. Dairy went up 1.9 percent, the highest since 2011. Cereals and bakery items went up 1.1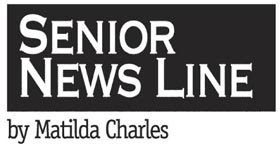 percent.
Averaged over the past 12 months, food prices have risen 8.6 percent (the highest increase since 1981), with poultry and fish climbing 13 percent and beef soaring 16 percent.
Wow! We knew it was bad because each time we go to the grocery store, we're spending more to get less. But to see
You must be logged in to view this content.
Subscribe Today or Login