SWU acts as starting point for motorcycle, jeep escort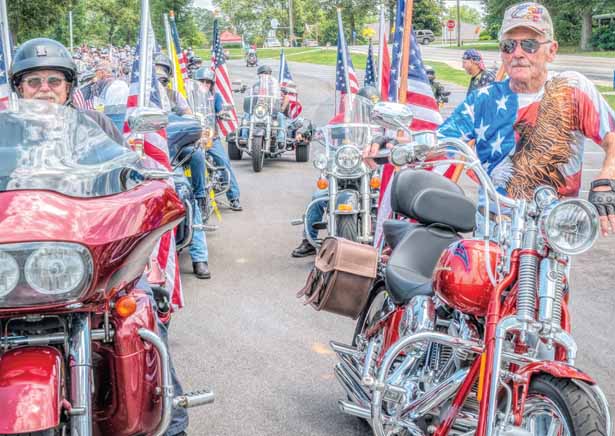 CENTRAL — "We can't all be heroes. Some of us have to stand on the curb and clap as they go by," the great Will Rogers once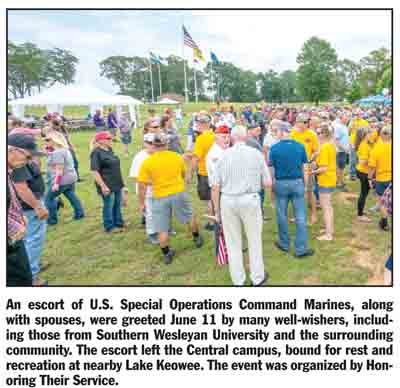 said.
Southern Wesleyan University employees and the surrounding community came out to do just that — to welcome U.S. Special Operations Command Marines based at Camp Lejuene, N.C., on June 11 and show appreciation for their service.
The university served as the starting point for a motorcycle and Jeep escort of 27 Marines along with spouses bound for Lake Keowee and four days of much-needed rest and relaxation.
Jeeps were provided by Upstate Legends Jeep Club. The escort is organized annually by Honoring Their Service, an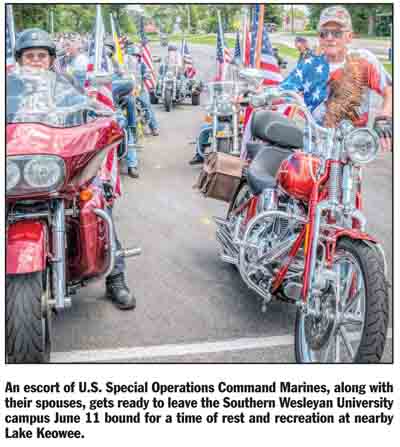 organization whose purpose is to give the community an opportunity to say "thank you," and to show military personnel and veterans appreciation for what they do, day in and day out.
For details about Honoring Their Service, visit honoring-their-service.org.