SWU names new VP for advancement
CENTRAL — Southern Wesleyan University recently welcomed K. Scott Drury as its new vice president for advancement, more than three decades after his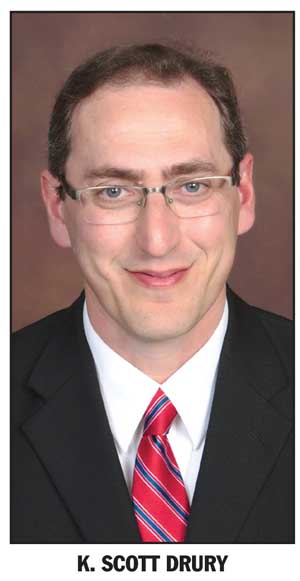 father served in the same role.
Drury, a SWU graduate, brings a range of professional success encompassing law, fundraising and Christian service. He has robust experience in all aspects of fund development, including planned and major gifts, campaign planning, donor relations and building support within churches and faith-based networks.
Drury spent nearly a decade practicing law in Los Angeles, serving litigation and estate planning clients, before becoming director of resource development at World Hope International, a Christian relief and development organization based in Washington, D.C. In recent years he has grown a diverse portfolio of fundraising and legal clients, serving as development advisor to the president of World Hope International, legal and technical advisor to the Last Well (a Liberia-focused non-governmental organization), managing director for Educational Services International (a missional teaching and outreach organization), stewardship professional and
You must be logged in to view this content.
Subscribe Today or Login