Tag Archives:
Coronavirus
COLUMBIA — Pickens County had 20 confirmed cases of the COVID-19 coronavirus as of Monday afternoon, but the county could actually have nearly seven times that many cases undiagnosed, according to state officials.
The South Carolina Department of Health and Environmental Control announced 183 new cases of the virus across the state on Monday, including the two latest cases that bumped Pickens County up to 20, but a ZIP code breakdown showed nearly 160 possible cases in the county.
"These estimated counts represent those who are potentially undiagnosed," DHEC said on its website. "By including estimates, we hope to better convey more meaningful information about the risk of disease spread in our community. We encourage everyone to continue to take action to protect themselves and those they love."
The most confirmed cases in Pickens County have come in the Easley's 29642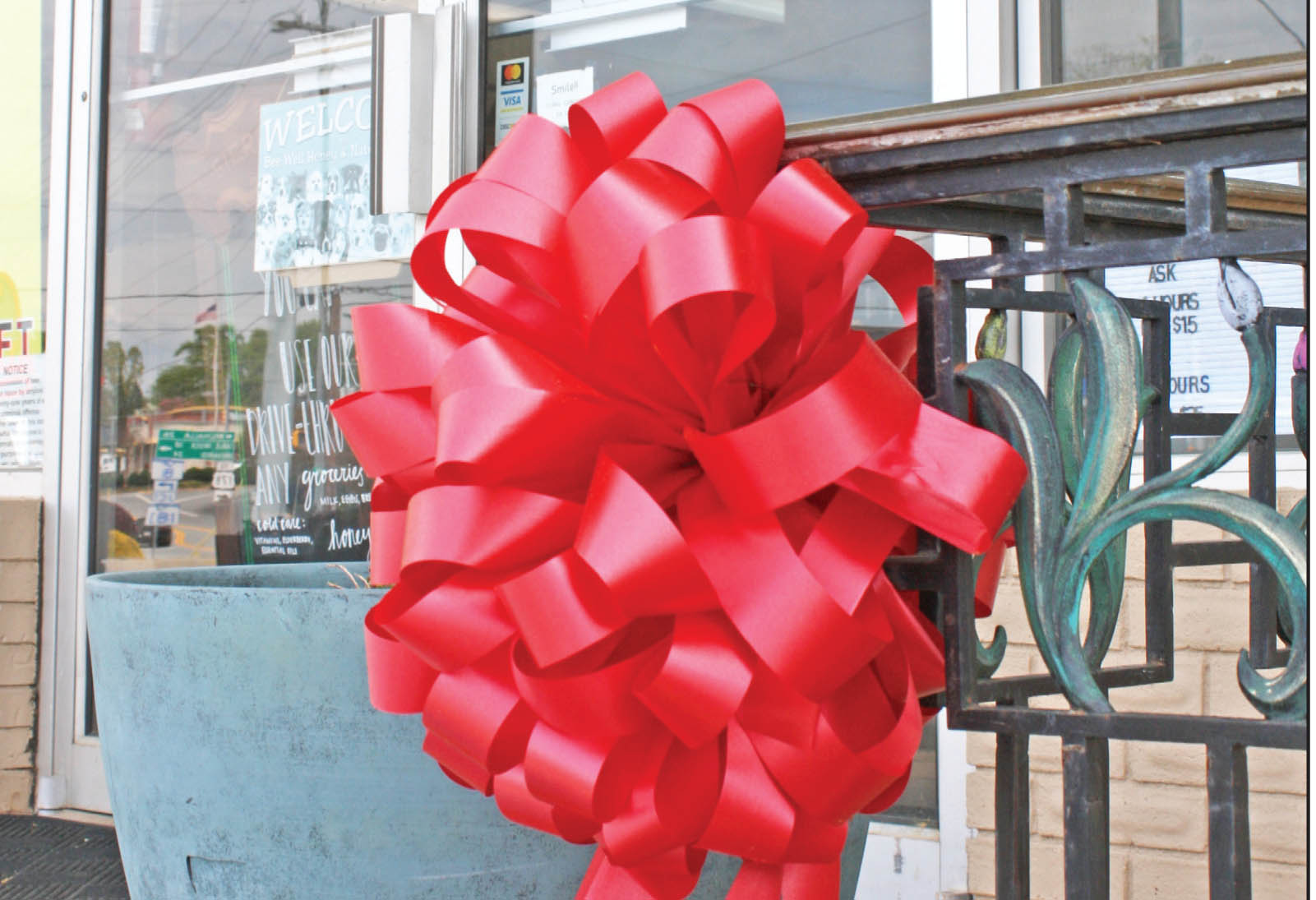 County-led campaign salutes first responders, other essential workers
By Jason Evans
Staff Reporter
jevans@thepccourier.com
COUNTY — During a pandemic, when residents are urged — and, as of Tuesday evening, ordered — to go out only as needed, maintaining a sense of community can be difficult.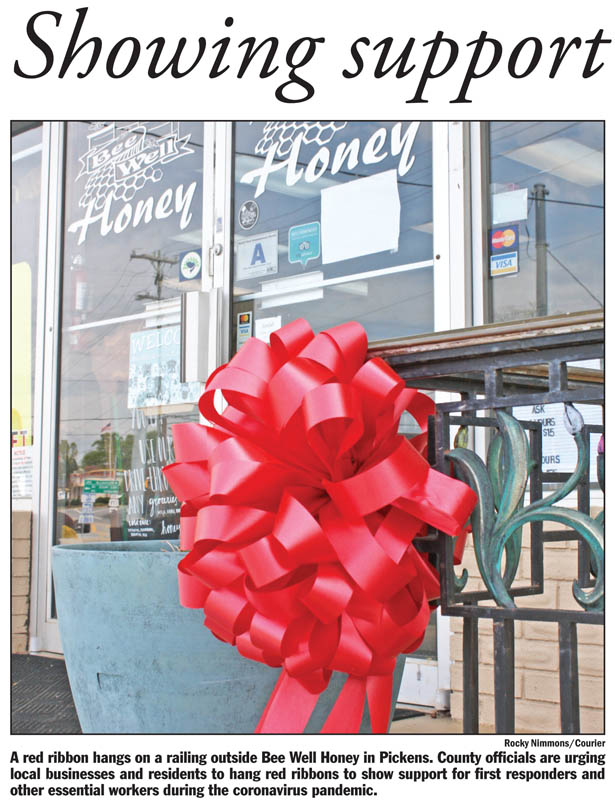 A Pickens County campaign aims to unite residents in saluting those who are on the frontlines fighting the coronavirus.
A red ribbon campaign kicked off Thursday afternoon, county community relations manager Jamie Burns said in a release.
"For some of us, doing our part means staying home to help slow the spread of the virus," she said.
Participants can show their support for essential workers by displaying a red ribbon on doors, in yards or other visible areas "to signify that