Take advantage of versatile Vidalias
By Olivia Fowler
For the Courier
ofowler@thepccourier.com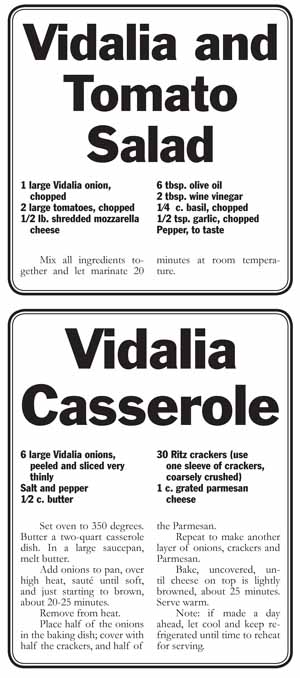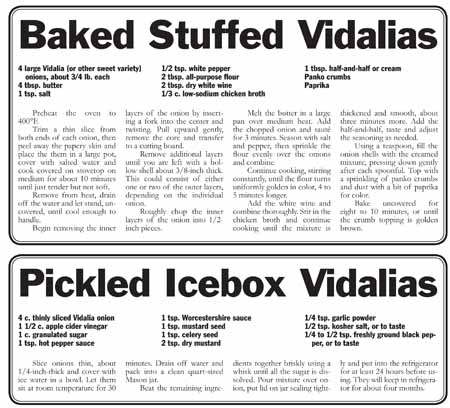 There's only one place in the whole world that grows authentic Vidalia onions, and that's Vidalia, Ga.
They have the perfect soil to produce this sweet, flavorful onion. The only drawback is the onions only come into the market once a year. And now is the time.
So, don't let the grass grow under your feet. Buy some and use them as much as possible while they're available. Even people who say they don't like onions have been known to change their minds when they taste Vidalias.
I hope you'll like them, too.