Teacher cadet program positively affects new teacher recruitment
CLEMSON — The South Carolina Center for Educator Recruitment, Retention and Advancement (CERRA) designed their Teacher Cadet Program to encourage high school students with exemplary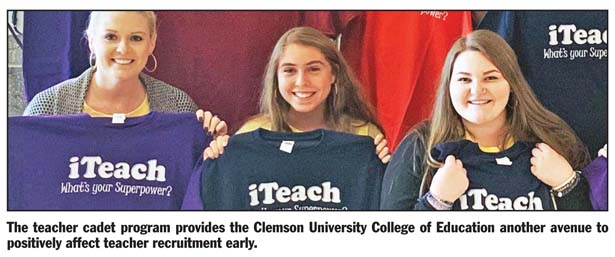 interpersonal and leadership skills to consider teaching as a career. If CERRA had an end result in mind with the program, that product would probably closely resemble the career of Lisa Hall.
Hall took teacher cadet classes in high school, which
You must be logged in to view this content.
Subscribe Today or Login