The music runs through it
HYome musicians play with their fingers. Some play with their hearts. The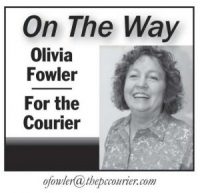 difference is real. I've heard wonderful technicians who lack heart and wonderful emotional players who make you feel but lack technical proficiency.
Every now and then, you run across one of the rare ones who is able to do both. But if I had to choose, I'd pick a heart player over a technician every time.
We went to the S.C. State Fiddling Championship at Hagood Mill on Saturday. We sat in the shade in our lawn chairs, drinking lemonade, and
You must be logged in to view this content.
Subscribe Today or Login