Think you're too old for a pet? Fiddlesticks!
One of the saddest things I've overheard lately was a woman who'd just lost her very senior cat. She'd loved that cat for years and would have made a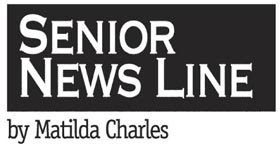 great owner for another one from the local shelter. But she hesitated, afraid she would die before the cat did, and then the cat would go the shelter and possibly be put down.
I hope there aren't many of us who feel that way. Shelters are full of cats and dogs that need love, and
You must be logged in to view this content.
Subscribe Today or Login