Times, they are a-changin'
We went to Cherry Grove beach in June uncertain of what to expect since the use of canopies has been banned. After visiting the website, we found we could use beach umbrellas up to nine feet wide instead, so we bought one for each person as a start.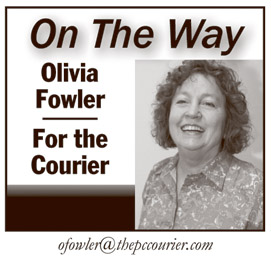 Fowler and Buddy welded a handle to a two-inch metal auger to allow us to sink the umbrellas deep enough into the sand to prevent them being blown away.
The first day there we saw some interesting sights on the beach. No, there were no canopies. But in place of one 12-by-12-foot canopy per family, there were now four to six umbrellas put together in clusters to shade entire families.
As the new ordinance says nothing about any distance between umbrellas, this was perfectly legal and lifeguards and beach control could say nothing about it.
Now, we were told the reason for banning canopies was because they interfered with the ability of lifeguards and beach patrol to reach people in trouble.
However, it seems they could simply add canopies to the area behind the lifeguard stand and solve the problem.
Any time there was wind, numerous umbrellas — including two of our own — were pulled out of the sand and turned into projectiles endangering those on the beach.
A number of umbrellas were turned inside out and broken. Many people had to leave the beach because they brought babies and small children with them. Others who wanted to protect themselves from the dangers of skin cancer also had to leave.
The uprooted umbrellas were not blown away because they weren't firmly in the sand. They were blown away because tie-offs are forbidden and there's no way to anchor them to the beach.
A sign put up by the city informs visitors that if they arrive without beach umbrellas, rental umbrellas are available from the city. Aha!
That sounds to me as though this whole fiasco is just another way to raise revenue.
Last year our family invested in a new canopy to replace our old one. It was a quality product and a little expensive. But we thought it a good investment, as we planned to use it in years to come.
This year we invested in six beach umbrellas, an additional expense. They together cost as much as last year's canopy. The difference between the canopy and the six umbrellas is that the umbrellas can't be secured, while the canopy can. The canopy has four supporting poles, and the umbrellas have six. Both have to be removed from the beach at the end of the day.
So now, Fowler has taken one of the undamaged umbrellas and modified it to attach to the F-150 tractor. It keeps him completely in the shade while plowing. We haven't figured out what to do with the others yet, but are sure we can find a use for them.
Meanwhile, we've decided to cross South Carolina beaches off our list. Next year we will go across the state line to North Carolina and visit Sunset or Holden or Ocean Isle, where our canopy is allowed.
We are the fourth generation of our family who made North Myrtle Beach a vacation destination, but that tradition is sadly at an end.
Maybe we were stuck in a rut and needed a jolt to become more flexible. So now, our fifth generation of beach-goers will continue the tradition, just at another beach.