Trial opens in Liberty killing
By Greg Oliver
Courtesy The Journal
goliver@upstatetoday.com
PICKENS — The brother of a man shot to death in July 2015 told a jury on Monday the shooting should have never happened.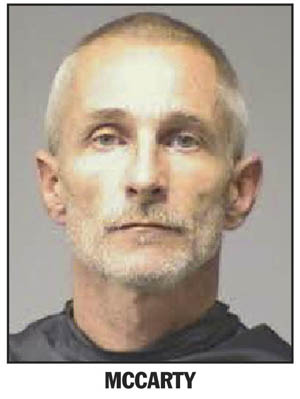 Jacob Kirk, who lived with John William McCarty and another man in a trailer on Watts Road in Liberty, told jurors during the opening day of McCarty's murder trial that his brother, 22-year-old Mitchell Aaron Bradley of Duncan, had become frustrated because his belongings, including beer and cigarettes had been stolen on several occasions.
Kirk said Bradley and the third roommate had gone outside the trailer to fight on the night of July 15 when McCarty fired multiple shots from inside the trailer, with three striking Bradley in the upper body.
Paramedics arrived on the scene in less than 10 minutes, but Bradley died a short time later.
"It wasn't necessary for a gun at all," Kirk said. "I
You must be logged in to view this content.
Subscribe Today or Login