Wave head into offseason with focus on improving
By Eugene Jolley
Courier Sports
news@thepccourier.com
EASLEY — It wasn't the season the Easley Green Wave wanted, as they finished 3-7 and missing the Class 5A playoffs.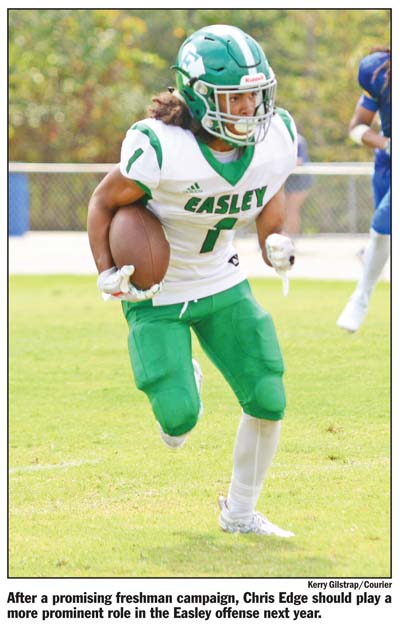 For those who were watching, they know that Easley had several close calls and
got better week to week. As first-year head coach Caleb King has said, it's not going to happen overnight. There is no magical fairy dust. Region I-5A is as balanced a region as there is. Laurens didn't make the playoffs last season and won the region this year.
"Any time you can get better and better, you hope it comes out more on the scoreboard than it did," King said. "These guys kept getting better each week and kept fighting. They are doing a really good
You must be logged in to view this content.
Subscribe Today or Login