'Who lynched Willie Earle?'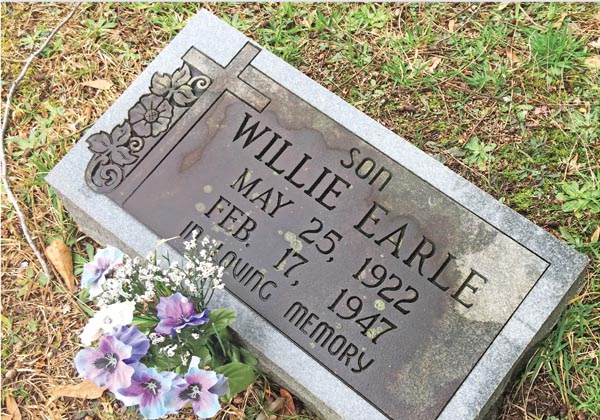 By Dr. Thomas Cloer, Jr.
Special to The Courier
For four weeks we have reviewed some highlights from They Stole Him Out of Jail: Willie Earle, South Carolina's Last Lynching Victim, the most comprehensive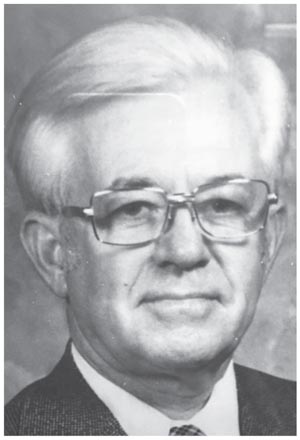 book ever written about the subject. The book was written by Pickens County native and University of Denver professor emeritus William B. Gravely. The book was recently published by the University of South Carolina Press. The book is available for sale at book stores and online at uscpress.com, Amazon or other outlets.
The book has so much interesting information about how the religious and civic communities reacted in this segregated era of South Carolina's history when a young African-American was taken from the old Pickens jail and brutally beaten, stabbed repeatedly and shot in the face with a shotgun. The murder was carried out by a mob of 31 men who were arrested, arraigned, tried and acquitted in 1947.
Reaction from Pickens County
Gravely writes in great detail how different individuals and groups from the religious communities in the town and county of Pickens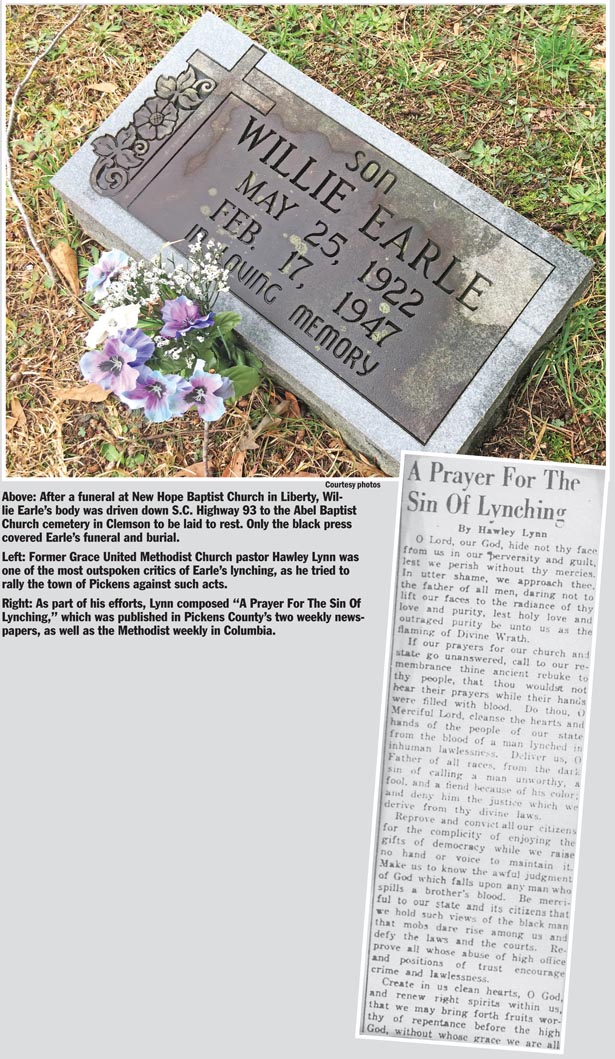 reacted. For example, the editor of the weekly Pickens Sentinel, Gary Hiott Sr., a Baptist layman and son of a minister, immediately after the lynching wrote a front-page editorial condemning the lynching and blatantly interfering with Earle's right to a fair trial. He wrote about the shame the community would share because of this evil. How brave was Hiott to talk of how lynching violated the feelings of Christian people who had a responsibility to provide the protection any human should expect? In the next week's edition of the Pickens paper, Hiott's minister at First Baptist Church of Pickens, E.R. Eller, praised Hiott's editorial, You must be logged in to view this content.
Subscribe Today or Login