Why me?
Questions:
There have been several questions about people who realize they have the beginning stages of dementia and loved ones who realize they, too, may someday have the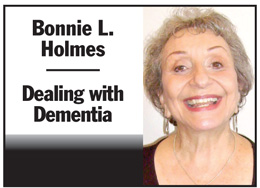 disease. We have grouped them together, because the answer is similar to anyone experiencing dementia or any life-threatening disease.
Answer:
It is easy to have a pity party and bemoan our fate. It takes a stronger person who, amid a disaster, can focus on the positive. Each day
You must be logged in to view this content.
Subscribe Today or Login