Without Edge, Lions take care of Woodruff to advance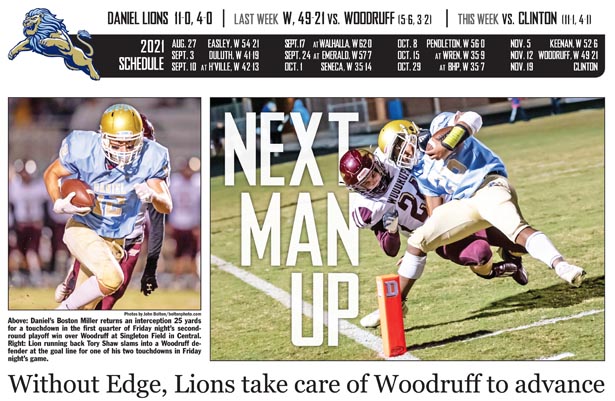 CENTRAL — With a season worth of evidence and a prominent playoff performance the previous week, Daniel seemed to have found its playoff X-factor in junior tailback Chris Edge.

However, after he suffered a knee injury at practice early in the week, the Lion were forced to face the Woodruff Wolverines with their season on the line without him on Friday.
No Edge proved to be no problem, as sophomore tailback Tory Shaw picked up the slack and 115 rushing yards
You must be logged in to view this content.
Subscribe Today or Login