Working for the county's future
My parents told me before I left home for college to find my passion for what I love and then spend my time and talents on those things.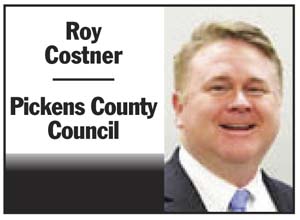 First — I love my relationship with God, I love my family and for the past 30 years I can say "I love where I live — Liberty (Pickens County), South Carolina." So when several people suggested I run for a public office because of my passion for my community and desire to serve, I said "yes" and was blessed to be elected to county council. As I approach 150 days
You must be logged in to view this content.
Subscribe Today or Login