Wreath-laying ceremony Dec. 14 at Pickens Cemetery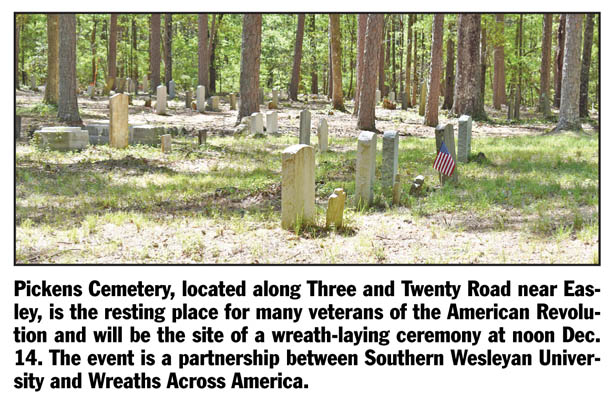 CENTRAL — There are 273 known gravesites in Pickens Cemetery, including 37 confirmed veterans, most of whom are Revolutionary War veterans.
That number also includes the grave of Robert Pickens, a relative to General Andrew Pickens and captain of the South Carolina Militia.
Southern Wesleyan University acquired the cemetery and surrounding property through a generous donation by the Rev. Carl Garrison. The university is excited for the opportunities the property will provide to students as they
You must be logged in to view this content.
Subscribe Today or Login