Wreaths Across America tour to stop in Clemson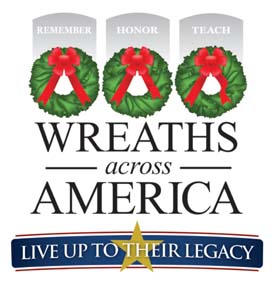 Free mobile education exhibit helps honor local veterans
Clemson — Wreaths Across America (WAA) in Clemson has announced a local stop for the WAA Mobile Education Exhibit (MEE) national tour.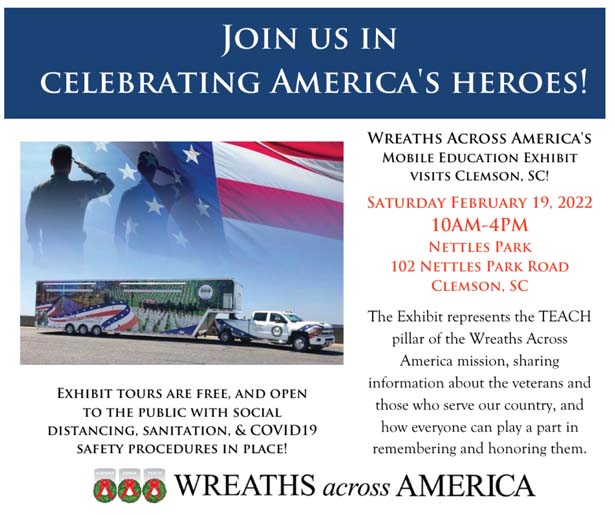 The MEE started its tour at the WAA Headquarters in Maine and will be in the area for a Feb. 19 scheduled event that will last from 10 a.m.-4 p.m. that is both free and open to the public. The event will take place at Nettles Park, located at 102 Nettles Park Road in Clemson.
"The goal of the Wreaths Across America Mobile Education Exhibit is
You must be logged in to view this content.
Subscribe Today or Login