Category Archives:
Obituaries
Patricia Ann Gibson
Easley — Patricia Ann "Pat" Gibson, 77, passed away Wednesday, Oct. 4, 2017, at her home.
Born in Buncombe County, N.C., the daughter of the late Rev. James Robert Gardner and the late Mary Leota Banks Gardner, Patricia retired from Ingles-Powdersville and was a member of Jones Hill Church of God. She was a loving mother and grandmother who will be greatly missed. Pat was loved by many.
Surviving are two daughters, Revonda J. Cudd of Easley and Beverly Lynn Gravley of Pickens; five grandchildren, Marshia Chappell, Tashia Jones, Dustin Cudd, Corbin Cudd and Brady Poole; 12 great-grandchildren and two great-great-grandchildren.
In addition to her parents, Miss Gibson was predeceased by her son, James Christopher Gibson.
Graveside services were held Oct. 6 at Hillcrest Memorial Park in Pickens.
Condolences may be expressed online at www.robinsonfuneralhomes.com or in person at Robinson Funeral Home-Downtown Easley, which is assisting the family.
Robert Layfette Lee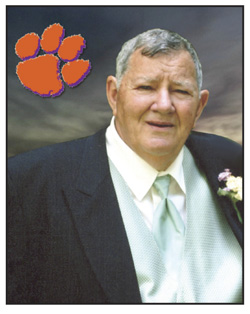 SENECA — Robert Layfette Lee, 79, of 111 Triangle Drive, went home to be with the Lord Monday, Oct. 2, 2017.
He was born in Walhalla and was the son of William Zetna and Marie Ingram Lee. He worked with Phillips Fibers and Kendall Company and was a member of Corinth Baptist Church.
He was preceded in death by his parents; son, Marcus Wayne Lee; and brother, William Zetna Lee and Steven Lee.
He is survived by his wife, Shelby Lee; sons, Lawrence Layfette Lee (Pamela), Douglas Edward Lee (Teresa) and Steven Ryan Lee; honorary son, Donny Gilliam; sisters, Joyce Bramlett (Kenneth), Peggy McCall (Clyde) and Marcia Hawkins (Roger); brother, Michael Lee (Louise); grandchildren, Jessica S. Pitts, Hillary Lee, Savannah Lee, Grayson Lee, Nolan Lee, Olivia Lee, Joanna Deaton and Jacob Deaton; and great-grandchildren, Roddy Pitts and Lily Grace Pitts.
Funeral services for Mr. Lee were held Oct. 6 at Corinth Baptist Church, with burial following in the church cemetery. Officiating will be Rev. Tim Tate, with Jacob Deaton and Marty McKee.
Flowers are accepted, or memorials be made to Corinth Baptist Church. Brown-Oglesby Funeral Home is in charge of the arrangements.
www.brownoglesbyfuneralhome.com
Stanley LaRue Aultman
PICKENS — Stanley LaRue Aultman, 69, loving father, and husband of Linda Gail Reeves Aultman for 47 years, passed from this life on Thursday, Oct. 5, 2017, at Cottingham Hospice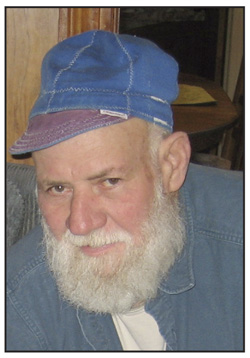 House in Seneca.
Stanley was born on Christmas Day in Pickens County, a son of the late LaRue Teague Aultman and the late Fulton Aultman. He was a veteran of the United States Navy. Stanley was owner/operator of Kountry Katering, where he shared good stories along with good food. He was a member of Grace United Methodist Church, a member of the American Legion and a longtime volunteer of Boy Scout Troop 51. He was a friend to all and never met a stranger.
Survivors include his wife, Linda Gail of the home; daughter, Suzanne Aultman of Greenville; brother, Bill Aultman (Linda); sister, Vicky Anthony (Jim); sister-in-law, Dottie Aultman; brother-in-law, Roger Reeves; and many special nieces and nephews.
In addition to his mother and father, Stanley was predeceased by two brothers, Robert "Bob"