Monthly Archives:
August 2018
By Jason Evans
Staff Reporter
jevans@thepccourier.com
PICKENS — Just a week after reducing the proposed $250,000 budget for the county's Oct. 6 sesquicentennial event down to $62,000, Pickens County Council reduced the budget further last week — at tourism director Jay Pitts' request.
"We heard you loud and clear," Pitts said of the Aug. 13 discussion during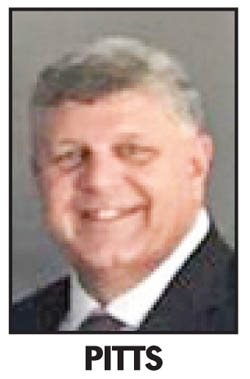 council's committee of the whole meeting.
Organizers took the $62,000 allocated out of that meeting "and began to work" on a new plan for the "Pickens County Blue-Ribbon Birthday Bash" set to celebrate the county's 150th anniversary, he said.
"We feel like we've come up with a fairly successfully plan of action," Pitts said.
The bash will be held at the J.B. "Red" Owens Recreation Complex in Easley.
County staff began to look at "resources we may have available to us outside the county funds," he said.
The new plan calls for a $38,000 budget, in addition to a $5,000 accommodations tax allocation.
"We feel like we can do the same type of event," Pitts said. "We're gonna take a few things out, shorten our day a little bit so we can reduce costs, but we still feel like we can have a big day."
One big-ticket item that was removed from the budget was a proposed
You must be logged in to view this content.
Subscribe Today or Login