Monthly Archives:
May 2020
By Jason Evans
Staff Reporter
jevans@thepccourier.com
EASLEY — An Easley man is charged with murder after a woman was stabbed to death Sunday.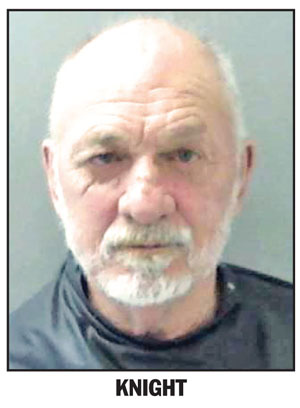 Gary Rowland Knight, 66, is charged with murder and possession of a weapon during commission of a violent crime, Easley Police Chief Tim Tollison said in a release Sunday.
Tollison said Easley police officers responded to a report of an assault at 106 Crescent St. early Sunday afternoon.
Upon arrival, officers found a woman with an apparent stab wound, he said.
Tollison said the woman did not survive the injury and was pronounced dead at the scene by Pickens County deputy coroner